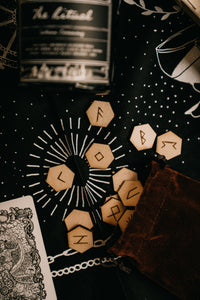 Peer into the knowledge gained by Odin with our 3 rune norse reading. These runes are easily some of the most recognized esoteric symbols in existence and will help you peer into what the Norns have planned for you and your life. A bind rune of your pull to carry with you is available for an additional $10. 
More info about our readings:
* No added information is needed to perform readings, the runes will talk with just your name on file. Readings will be sent via email when completed.