Why Odin's Daughter Co.
We take great care to make every moment special. This starts with a quality product. Great attention to detail is applied to make sure no matter what offering you choose from ODC, it's one of a kind. From our small batch candlelight, to our custom bindrunes, our ritual soaks to our wax melts, we aim to make your sacred spaces glow and your heart feel full of magik.
The Yggdrasil Project
We at Odins Daughter Co. have always held a special place in our hearts for the wild places of the world. Since our start in 2019 we have partnered with One Tree Planted, donating a tree to be planted from every ODC order placed. Moving forward with our goal to keep our sacred, wild spaces free and preserved, we are now putting into place, The Yggdrasil project. 
The Yggdrasil project is essentially what we have always done, in donating a tree for every order placed, but with greater goals in mind. 
We will choose different forests to plant trees in every year, and hold special Yggdrasil events where we will double the number of trees planted just by you, our wonderful customers, just by placing an order. Keep an eye out for announcements of Yggdrasil project events, and help us keep our world wild with our reforestation partner at One Tree Planted!
Watch the video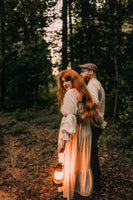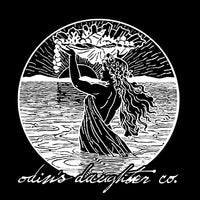 Odin's Daughter Co. can be found at these fine retail establishments:
Twelve Vultures (Minneapolis, MN)
Recircle Home (Long Beach, CA)
Cut at an Angle (Concord, NC)
The Wren + The Raven (Denville, NJ)
Geomantic Salon (San Francisco, CA)
Dark Garden Corsetry (San Francisco, CA + New Orleans, LA)
Fig Earth Supply (Los Angeles, CA)
Worship LA (Los Angeles, CA)
Family Hairitage (Redding, CA)
The Optimistic Oracle (Ahwatukee + Chandler, AZ)
The Parlor (Hot Springs, AR)
*For stockist opportunities, please use the contact page.
Stockist Opportunities
We are always looking to partner with reputable businesses interested in carrying high quality goods from an independent small business. Contact us to start the conversation about placing our products in your brick and mortar establishment or head to our faire direct link.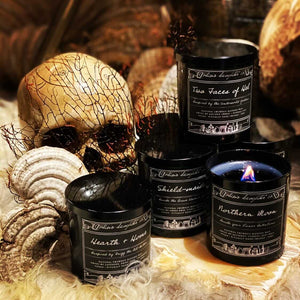 The society of 999
Rewards await those who seek them. The society of 999 is more than just an affiliate program. It is a close knit group designed to allow you to become involved while receiving special rewards and exclusive content. Visit + apply here!